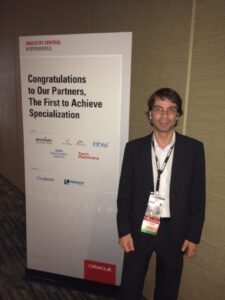 A couple of weeks ago, during the last OpenWorld event in San Francisco, Oracle present their Products Specialization program and, related with their Communications Global Business Unit (CGBU), present the first Oracle Partners in the world to achieve this level of specialization on their products and solutions.
Only seven companies acquired this specialization level in any of Oracle CGBU products, and Optare Solutions is one of these, and one of only three Oracle partners in the world specialized and certified in OSM/RODOD.
This recognition and award is very important for Optare Solutions because, even we have been collaborating with Oracle CGBU since 2007 and actively involved in OSM Sales, Deployments, Consulting and Training since 2008, there wasn't an official certification for specialized partners. For us, as a Niche System Integrator focused on the Communication market, this is a recognition for our work in training and projects success in the last 7 years.
The Specialization level achieved by Optare Solutions recognize our proven expertise in Oracle Communications Order and Service Management Server 7 and our capabilities to manage the order fulfillment lifecycle across enterprise systems – including billing, shipping, and workforce management while also managing and tracking service fulfillment activities across activation and inventory applications.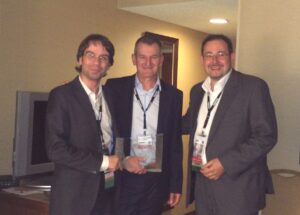 Topics covered in this Specialization include:
Order and Service Management (OSM) Overview
Using the Design Studio
OSM Web Clients
Administration
Modeling Basic OSM Entities
Configuring Manual Tasks
Configuring Processes
Automation Framework Configuration
Configuring Notifications
Order Recognition
Order Decomposition
Order Orchestration
Configuring Fulfillment States and the Point of No Return (PONR)
Handling Future Dated Orders
Order Change Management
Fallout Management
We are currently working in Oracle Product Specialization Certification in other areas such as SDPs (OCSG, OCCAS, OCWSC). Sure we will have news about it in the next months.