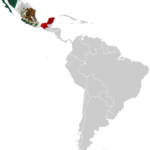 In January 2014 started the activity of this new company with an important project, in the order management area, for one of the main satellite TV providers of the country.
We chose the country of Mexico for this new subsidiary because its geopolitical situation, its growth capacities, its trade agreements with EU and US, as well as its belonging to the Pacific Alliance, which will facilitate business development in some of the latin american countries with more growth in the telecommunications market.
The headquarters of Optare Solutions de Mexico SA de CV is in the Distrito Federal, Capital of the country and one of the main business centers in latin america. Now we are hiring professionals, both from Mexico and Spain, for the local team to develop this market, with actual opportunities in Mexico, Colombia and Chile.
The constitution of this subsidiary is aligned with the internationalization strategy for the group started in 2008, which allowed to reach a 20% revenues from outside Spain in 2013.